VDO becomes Continental. Original stays Original.
As a global technology company and one of the leading automotive suppliers, we are the ideal partner for aftermarket solutions and services. Thanks to our broad portfolio and the top quality of an original equipment manufacturer, we always offer our customers real added value.
This bundled know-how represents our Continental brand – and this is why our VDO original spare parts for electronics and mechatronics and VDO service tools will be supplied in the new Continental packaging from September 2020 as part of the brand transfer. The products will of course be identical.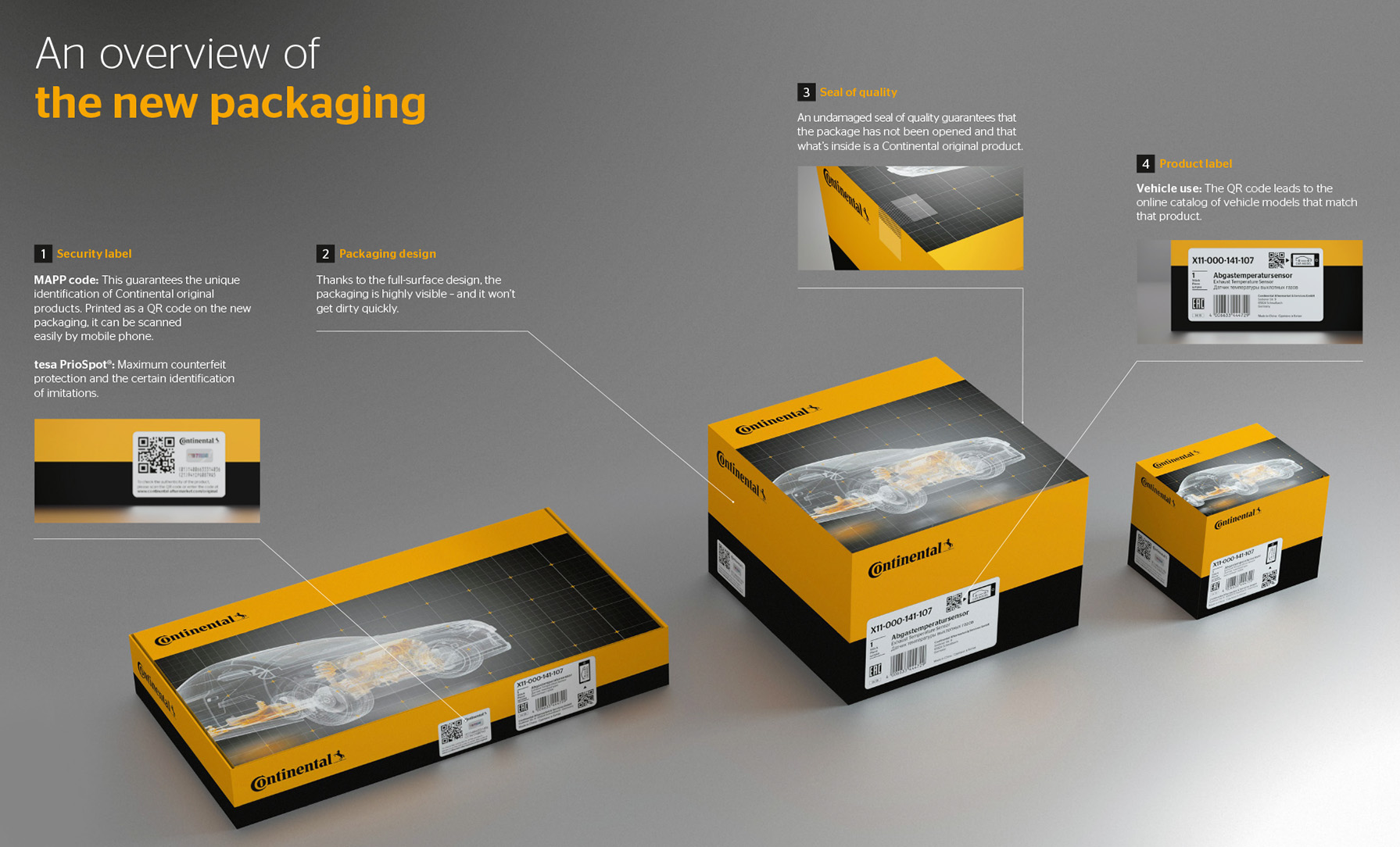 Order packaging samples
Do you want packaging samples for your sales staff? We would be happy to send you some.
Packaging sample: 17x17x11 cm, label: throttle valve 408-237-111-001Z
You can order or download our packaging changeover brochure here.